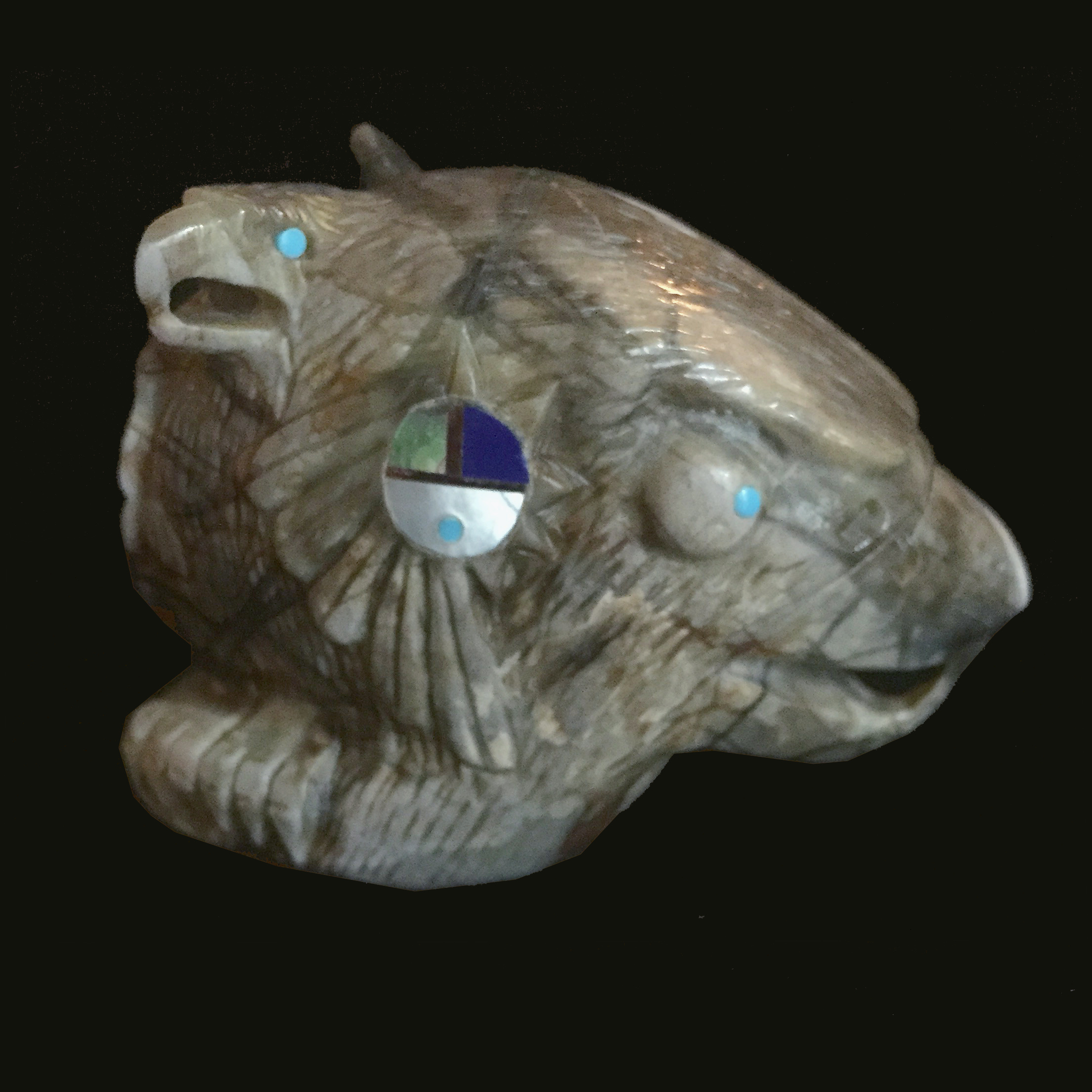 Birds
SD90 Zuni Twin Eagles
ZUNI TWIN EAGLES FETISH CARVING
This impressive carving of two eagles with a feather was taken from Picasso marble by Travis Nieto, Zuni.
2 1/4" x 2 3/4" SD90 - $195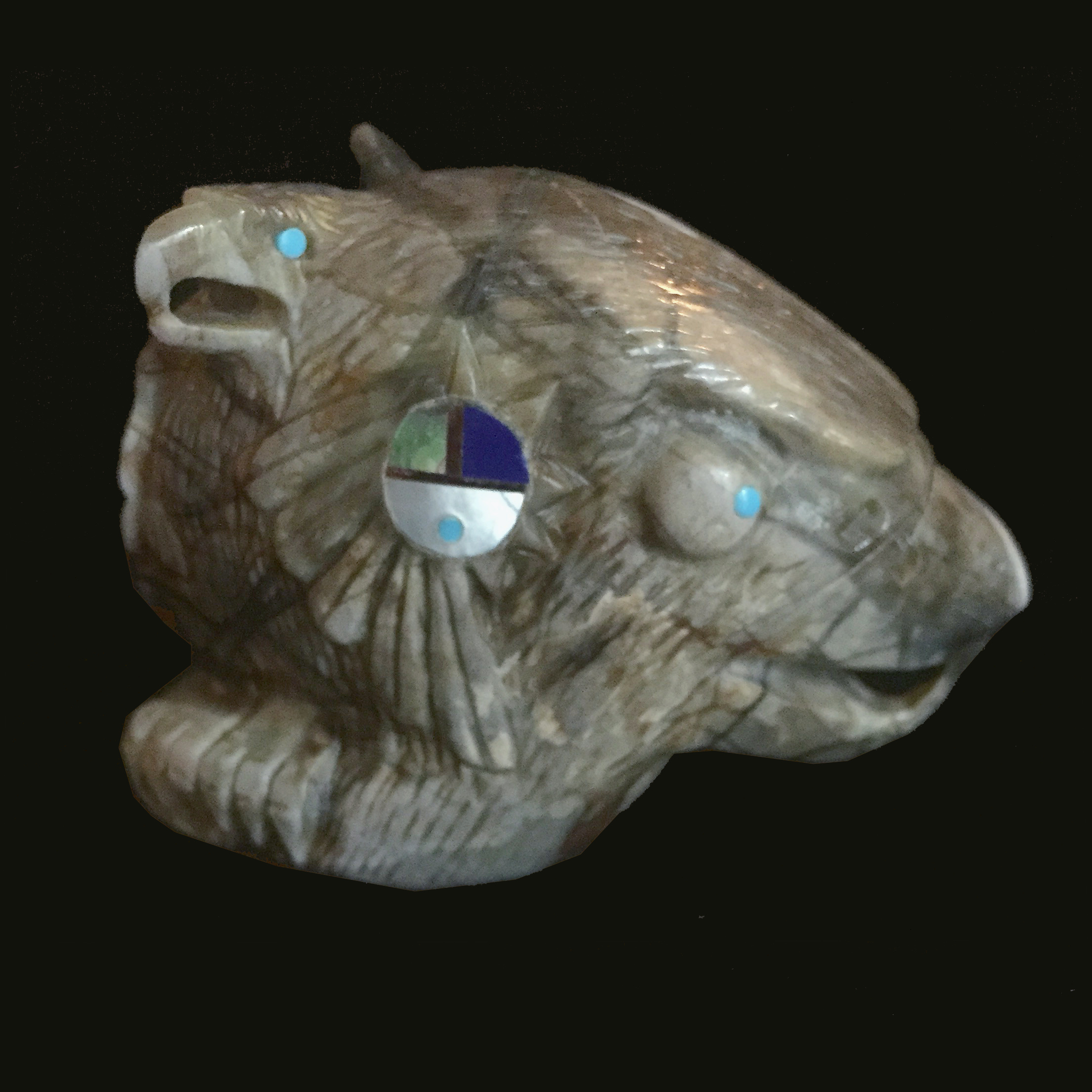 Additional Info
Some carvings are so intricate that they are almost
impossible to capture in a 2-dimensional photographic
image.This Travis Nieto pair of eagles in a single specimen
of marble is in that category. Holding it in your hand,
however, rewards you with the treat of seeing all the
detail the Zuni carver invested in it.

And, if you are unhappy with it when you receive it,
you can return it for a refund, including in this case,
the shipping cost.