Rams
sold out
RG42 Sammy Smith Navajo Ram
SAMMY SMITH NAVAJO RAM CARVING
Carved by Sammy Smith from Picasso marble.
2" x 2 1/4" RG42 - $55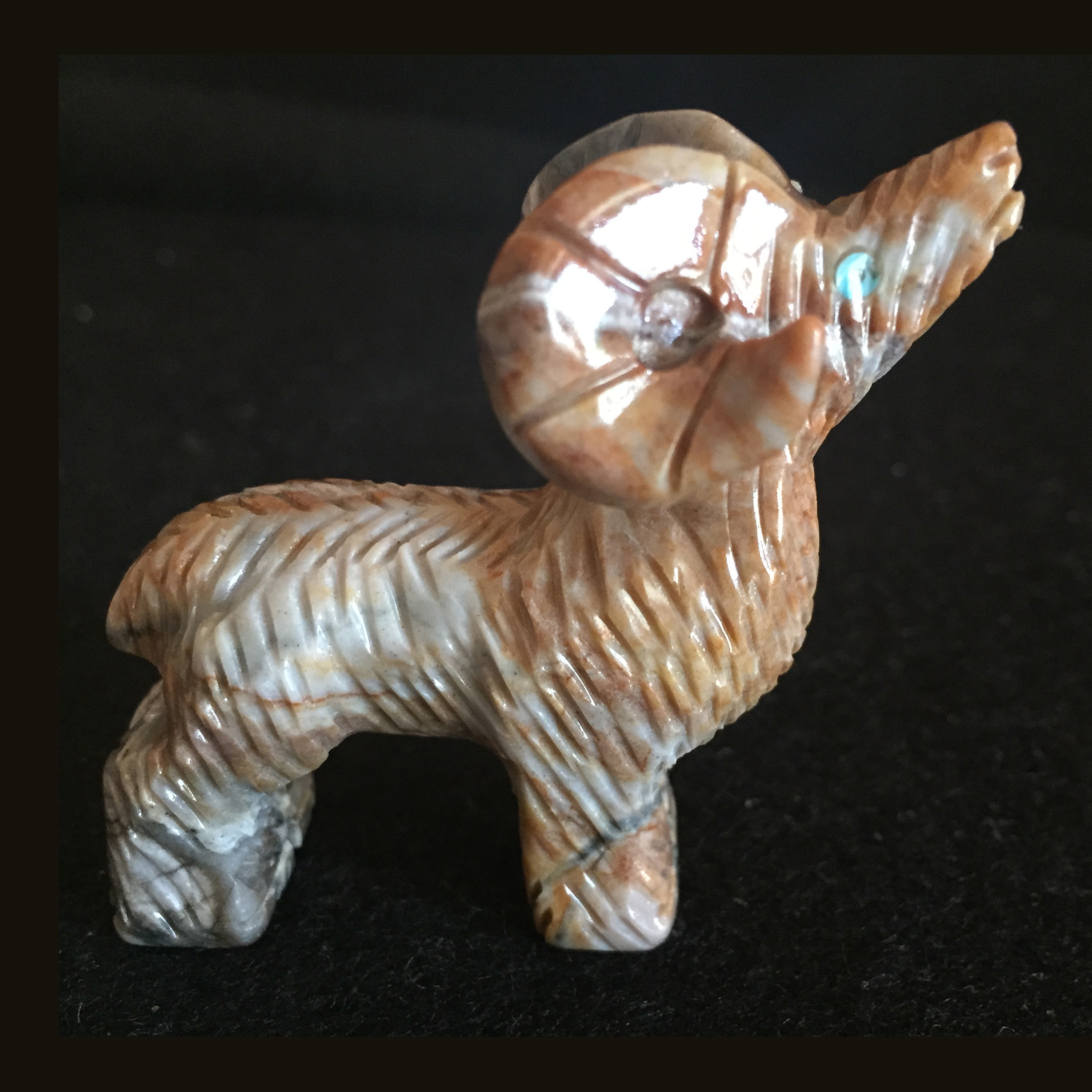 Additional Info
Sammy Smith is one of the best Navajo "fetish" carvers.
His carvings, such as this Navajo ram, are always very
well detailed or artistically polished. His studio is in Gallup,
New Mexico, very near the Navajo reservation.
Technically, Navajos do not carve 'fetishes". Only Zuni
carvers create fetishes and they only become fetishes
after blessing by a Zuni priest.
As with most Native American crafts and arts, however,
there is considerably cross-over in subject matter. Hence,
many non-Zuni artists carve Zuni-like pieces. Some are
drawn to the genre by marriage, some by pure inspiration.
As long as they are true Native American Indians and the
quality of the carving is compelling, such as is this Sammy
Smith Navajo ram, we find a place for them in our selection.